Schiphol-Rijk, Netherlands - November 2021
The world's fastest growing display manufacturer Hisense is now a new player in the German digital signage market. For the distribution of the Hisense B2B commercial display portfolio, the company enters into a strategic partnership with ITZ Informationstechnologie GmbH. The Essen-based full-service distributor has specialized in the sale of professional display solutions for over ten years and thus offers the best prerequisites for a successful market entry.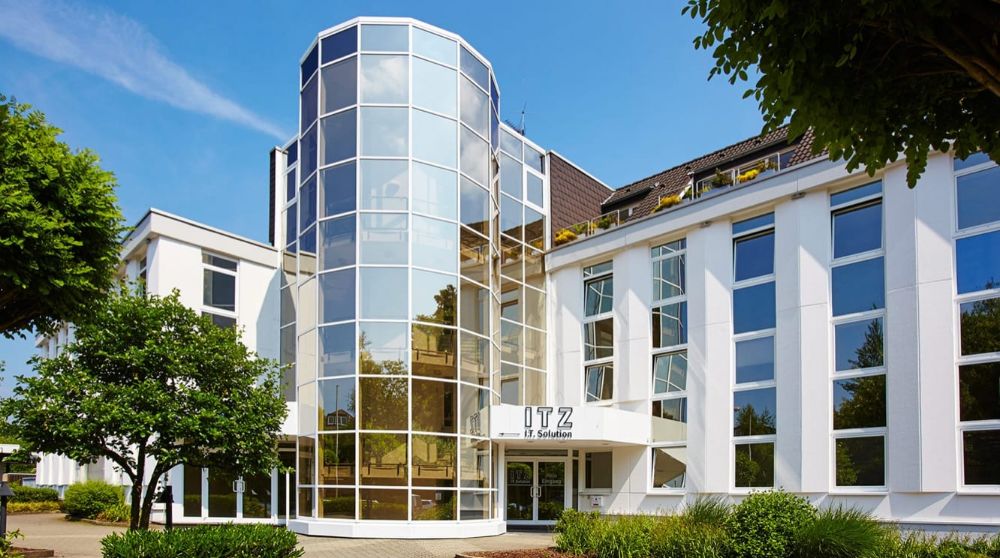 From November 8th, 2021 ITZ Informationstechnologie GmbH will be the first distributor in Germany to sell the Hisense B2B Commercial Display portfolio, the professional digital signage division of the world's fastest growing display manufacturer. With the ITZ Display Solutions business unit, which has existed since 2009, the full-service distributor offers a comprehensive portfolio of display solutions and additional services. The company advises and supports retail customers in the planning, purchase, installation and maintenance of monitors and displays of all kinds.
"Thanks to the strategic cooperation with ITZ Display Solutions as an authorized distributor, we have the ideal partner at our side to build up and expand the Hisense B2B display portfolio in Germany," says Clemens Lincke, Senior Sales Manager D.A.CH at Hisense B2B Europe. "In the interplay of our optimally coordinated line-up and the longstanding expertise of the ITZ, we see a great advantage in meeting the high requirements in the project business." Florian Kinscher, Director Sales & Marketing at ITZ Display Solutions, adds, "We are very pleased to be able to offer our customers an even more diverse portfolioHisense's professional digital signage and display solutions. As a full-service distributor, our goal is to enable our specialist retail customers to achieve successful and sustainable business growth - and this can only be realized with high-quality, high-performance products andservices at competitive prices. We are convinced that in Hisense we have found a reliable new partner who will provide us with the best possible support in this goal. "
Hisense has been a leading TV manufacturer in China for over 15 years and is also steadily gaining popularity and importance in the German consumer TV market. The step to expand the business area to the B2B segment in Europe was planned as early as 2018 and has been successfully introduced in the UK, Italy, Eastern Europe and Nordics since January 2021. Hisense has already been able to win over well-known customers with rollouts of a considerable size. As a logical consequence, Hisense is now also pushing the entry into the D.A.CH market with the Germany-based B2B Senior Sales Manager Clemens Lincke, who has already brought manufacturer expertise with him for over nine years. The broad-based Hisense B2B portfolio includes signage displays, interactive solutions and outdoor devices in sizes from 43 to 86 inches as well as a comprehensive LED signage lineup. All solutions are combined by the highest quality standards, which are reflected in a convincing guarantee promise: "We stand by our quality and give a 36 month guarantee on all commercial display products with the option to extend this to up to 60 months. We are supported by a local service provider with a Germany-wide network for tailor-made individual services, "explains Clemens Lincke.

About ITZ Display Solutions
ITZ Display Solutions, headed by Florian Kinscher and headquartered in Essen, Germany, has specialized in the distribution of digital signage, hospitality displays and desktop monitors since 2009. Whetheradvertising screens, LED walls, video walls, workplace monitors, interactive conference room solutions or hotel TVs – specialist retail customers benefit from our many years of expertise and can contact our team of expert salespeople and consultants at any time for technical consulting and conception. As a full-service distributor, we not only offer complete solutions consisting of suitable displays, mounts, housing options and software, but also a wide range of services from pre- to after-sales. In addition to taking over entire rollouts across Germany at the customer's request, this also includes individual product demonstrations in our showroom in Essen, user training in the manufacturer's software and flexible financing options. More information at www.itz-display.solutions.
About Hisense Group
The high-tech company Hisense, founded in China in 1969, is one of the world's leading manufacturers of TVs, household appliances (refrigerators, washing machines, kitchen appliances) as well as air conditioning systems, smartphones, tablets and consumer electronics. Hisense continuously invests in technological research and development. With an international team of over 80,000 employees, the company is realizing its vision of becoming one of the leading global brands. Hisense has 17 production sites and 14 R&D facilities around the globe, as well as regional offices in Europe, North America, Australia, Africa and Southeast Asia. The company's products are currently offered in over 130 countries. Hisense Europe and the German branch are based in Munich. The European research and development center is also located here. There are other European offices in the United Kingdom, Spain, Italy and France. More information is also available at www.hisense.de or www.hisense.com.


About Hisense B2B Europe:
Hisense B2B Europe was founded in 2018. Our dedication to product development and production efficiency has made us the fastest growing display brand in the world. Hisense range of dedicated commercial display solutions offers the highest standards of performance and reliability at competitive prices. With our professional commercial display portfolio, we offer a wide range of solutions to attract the attention of the viewer for yourself and to create a unique interactive experience for the user. Whether in the meeting room, huddle room or reception area, Hisense offers industry-leading commercial displays for improved communication and collaboration in a wide variety of areas. We also help our customers create world-class live entertainment experiences. Our display solutions offer unrivaled brightness and ease of use for our installation partners. Robust and flexible solutions that are suitable for any installation environment make Hisense the perfect partner for high-profile events. More information at www.hisense-b2b.com.

Hisense B2B press contact
Hisense B2B Europe
Clemens Lincke
Senior Sales Manager D.A.CH
Beechavenue 139
1119 RB Schiphol-Rijk, Netherlands
Mobile: +49 174 9210 313
Email: clincke@hisense.nl