Hisense is pleased to announce it has entered into a strategic partnership with Avitor to distribute the brand across multiple B2B channels in the UK and Ireland.
Avitor was formed in 2017 and has become the UK and Ireland's fastest growing AV and IT distributor as a result of the founders' experience in the channel and dedication to their customer base. A true value-add distributor, Avitor deliver a focused approach to their integrator partners, helping specify a range of technical solutions rather than traditional box shifting.
Excited by the agreement, Jared Huet, CTO at Avitor commented, ' Having a market leading display brand like Hisense in our portfolio has the potential to expand our sales and customer base significantly. The growth of Hisense across Europe has been impressive and we look forward to representing their range of professional display solutions'.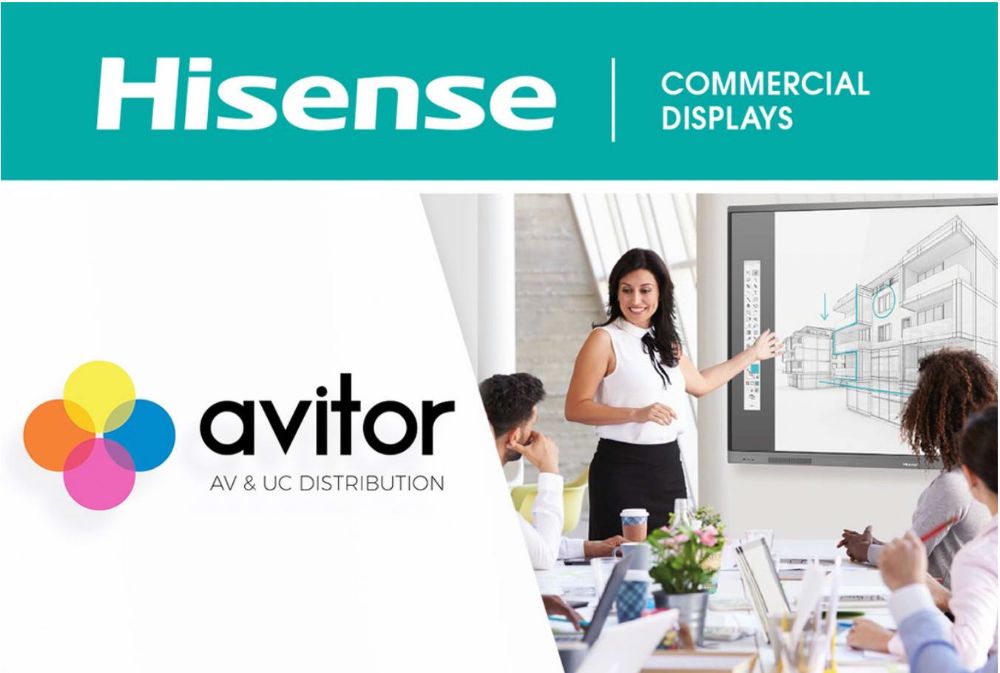 About Hisense
Founded in 1969, Hisense has grown over five decades into a global electronics brand that now employs over 80,000 people. Its dedication to product development and production efficiency has made it currently the fastest growing display brand in the world. The Hisense range of dedicated commercial display solutions deliver the highest standard of both performance and reliability at key market price points. The range includes Digital Signage, Interactive displays and bespoke LED and outdoor solutions.
Philip Davis, UK Sales and Marketing Manager for Hisense B2B commented on the Avitor appointment, ' It's great to share the ambitions of our Hisense distributor and working with Avitor in is precisely that. The Avitor sales teams in the UK and Ireland are knowledgeable, professional and ambitious, ensuring our Hisense products will be specified and supported to the highest industry standards'.