When it opened in 2001, the Veltins arena was already the most technically advanced stadiums in Europe. Features such as a retractable roof, slide out pitch and moveable stand have all since become the blueprint for modern stadiums across the globe.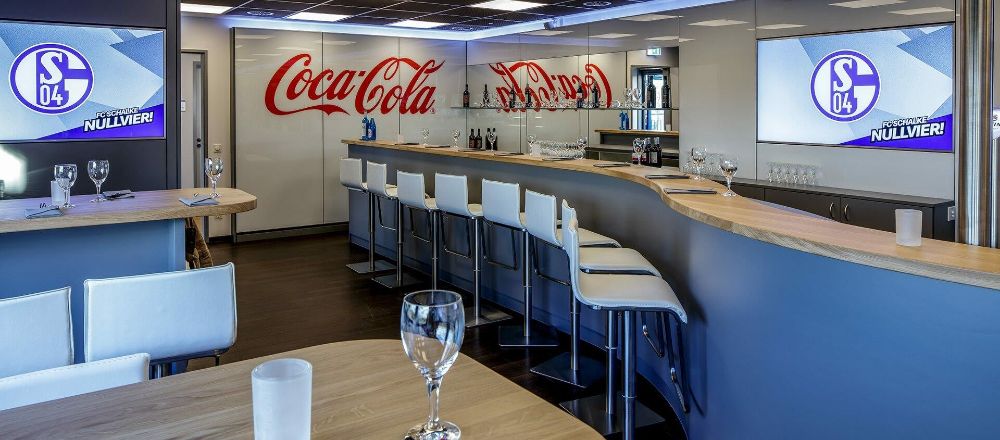 This pioneering attitude towards technology extended to the digital displays around the venue. Added in 2016, the Hisense LED Cube hanging in the centre of the pitch was the largest of its kind in Europe. Featuring a 10mm pixel pitch and a resolution of 1060 x 720, the LED cube delights spectators with live game information and action replays. With a viewing area of over 305m² the Veltins Arena is again driving technological innovation within the stadium environment.

The reach of digital content around the stadium goes much further than the record breaking LED cube, with the addition of over 200 digital signage displays in hospitality and public areas throughout the stadium. Hisense digital signage displays deliver best in class brightness and reliability, ensuring visitors to the stadium enjoy a fully immersive experience. At Hisense we are proud of our role in the delivery of this truly world-class sports arena.
Extraordinary Entertainment
Europe's largest video cube has an area of 76.32 m² per side and is twice the size of the previous model. Visitors can view the enormous displays for up-to-date information, scores, statistics, time and replays.