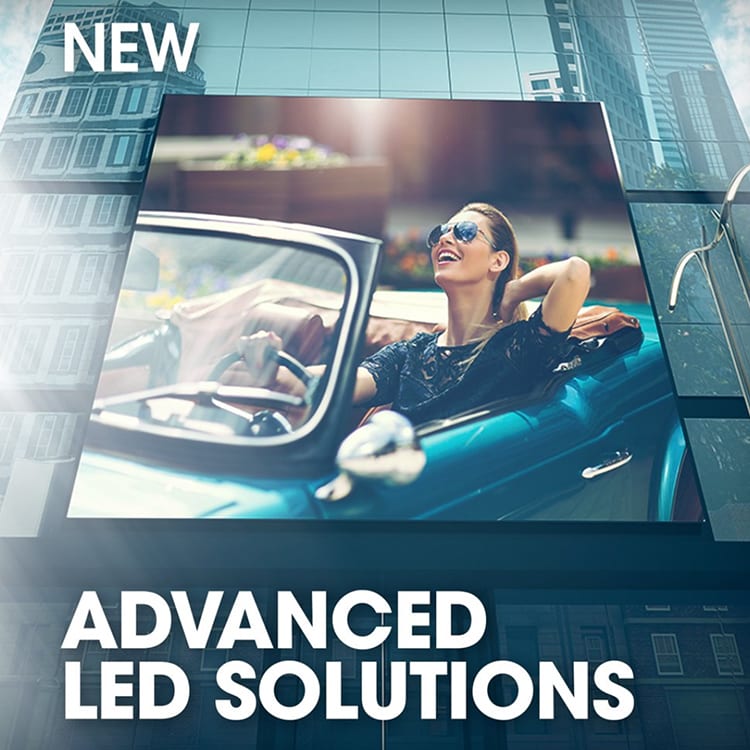 Hisense B2B is pleased to announce the launch of its comprehensive range of LED display solutions. With three new ranges dedicated to indoor viewing, one for outdoor and an all-in-one, Hisense B2B has the LED solution to suit a range of commercial applications.
HIK series LED solutions deliver unrivalled versatility due to the variety of cabinet configurations available. Integrators specifying the HIK range have access to the broadest range of pixel pitch and aspect ratios options. Perfect for any internal space, these innovative Hisense LED modules include cable-less internal construction and full frontal access for ease of maintenance.

HIT Series
For the ultimate visual display in high density internal public spaces, the HIT series delivers unrivalled brightness and contrast performance. Guaranteed to draw attention, the HIT series ensure enhanced delivery of marketing content in high volume consumer spaces.

HIP Series
Perfect for any corporate environment where space is a premium, the HIP series 16:9 LED wall delivers seamless panel integration and ultra-high brightness. Give your staff and clients the most memorable visual LED experience.
HOA series outdoor LED solutions are perfect for any billboard or large scale LED wall project. These ultra reliable, high brightness, low power consumption modules also feature an IP65 rating and auto brightness adjustment for the ultimate impact in any climate or weather conditions. Hisense LED modules include cable-less internal construction and rear access for ease of maintenance.
Create the ultimate immersive AV experience for your boardroom with the Hisense All-In-One LED display. Delivering vivid detail and unrivalled colour depth, the All-in-one 138" LED display will provide finishing touch to any quality meeting space.